RUN YOUR OWN CONSULTING BUSINESS
Consultants of Choice is your new secret weapon.
Our practical tools, engaged community and hands-on coaching will support you every step of the way to build a profitable, rewarding consulting business.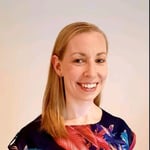 Consultants of Choice has been such a challenging and rewarding experience. I've gone from 'on the fence' to 'all-in' very quickly! After going deep and trusting the process, I feel so much more prepared, energetic and confident talking about the challenges my target organisations are facing. It's given me a real boost!
ANGE BRUCE
Operations Consultant - Melbourne, Australia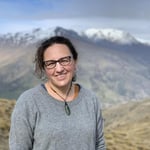 The pace, honesty and thoughtfulness in how Consultants of Choice is delivered is perfect. The workbook is the perfect supplement to the videos, with real space to be intentional and thoughtful. I've got a clear picture of the business I want to be running, why I'm doing it, the goals I want to achieve, and the life I'm creating for myself.
KATIE QUINNEY
HEALTHCARE LEADERSHIP CONSULTANT - AUCKLAND, NZ
JOIN AN INCREDIBLE COMMUNITY OF SELF-EMPLOYED PROFESSIONALS GROWING THEIR BUSINESSES WITH CONSULTANTS OF CHOICE!
YOU HAVE WHAT IT TAKES TO BE A SUCCESSFUL CONSULTANT
If you're an experienced professional, you have the skills and expertise to go out on your own.
But running your own business can be lonely and overwhelming. There's so much information out there, and without direction and support, how do you know where to spend your time and energy?
Consultants of Choice is here to help. New, aspiring, and experienced consultants access proven frameworks, personalised support and a supportive community - from Day 1 to Day $1M.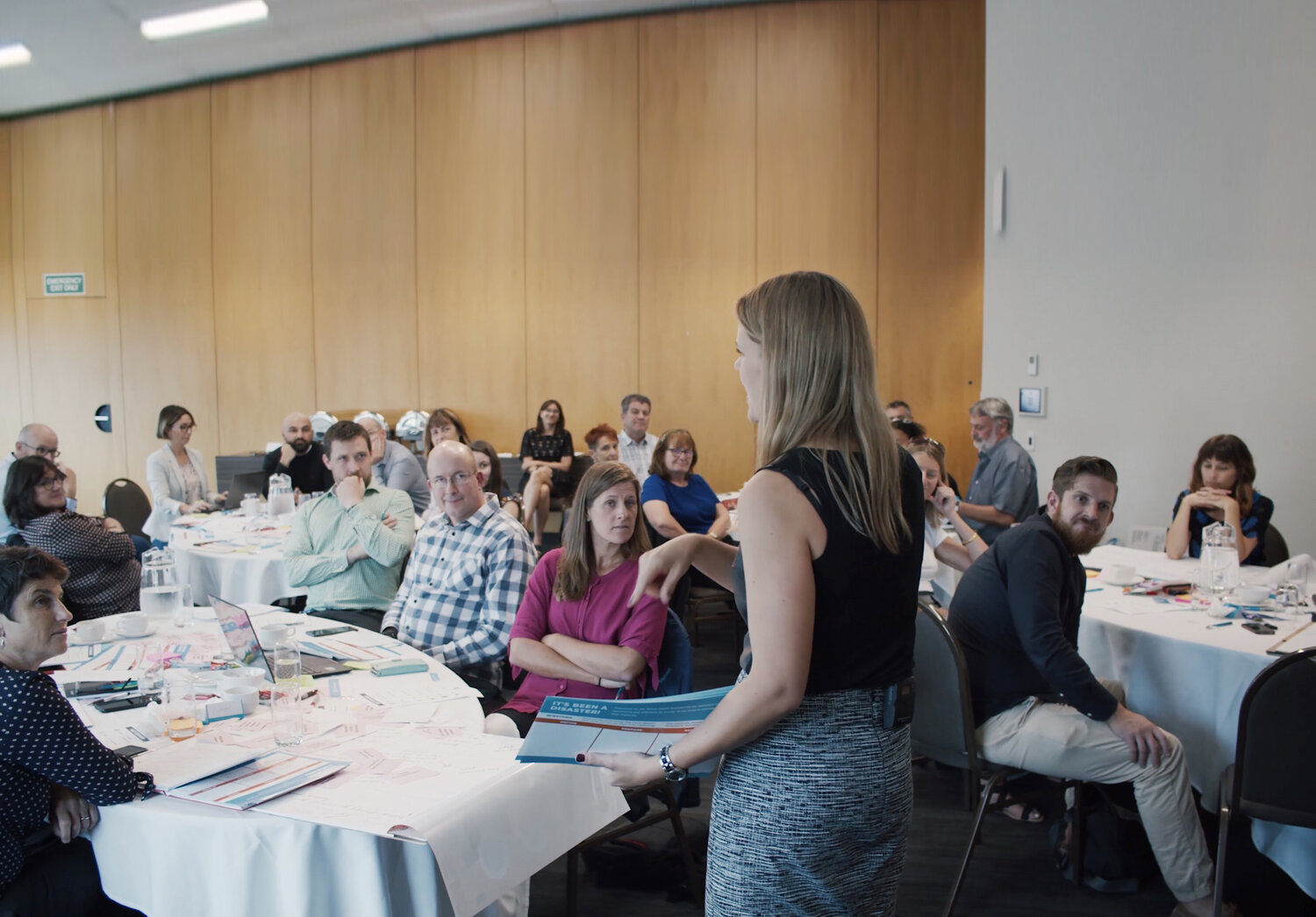 "I CAN'T RECOMMEND COC HIGHLY ENOUGH. IF YOU ARE BUILDING YOUR OWN CONSULTING PRACTICE, THIS IS THE PLACE FOR YOU."
- JUDITH CATHERWOOD, COC MEMBER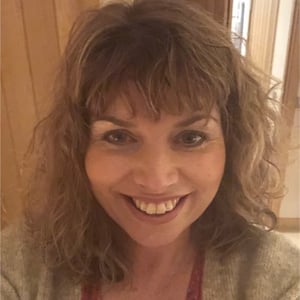 A MESSAGE FROM ALICIA MCKAY
Welcome to Consultants of Choice.
I'm proud to lead a community of practice that helps self-employed professionals achieve their personal and professional goals.
Learn more about how we do that - and join us!
WHAT YOU'LL LEARN
ACCELERATE YOUR BUSINESS WITH PRACTICAL TOOLS, AND FRAMEWORKS
Videos, workbooks, worksheets and swipe files so you can:
Design a business that supports your ideal lifestyle
Create a clear, attractive value proposition for your website, LinkedIn and sales proposals
Design a tight, compelling offer to attract right-fit clients
Build an irresistible personal brand
Nurture high-value, long-term relationships
Deliver best-in-class consulting projects
Create streamlined, effective workflows
Maximise your personal and professional growth.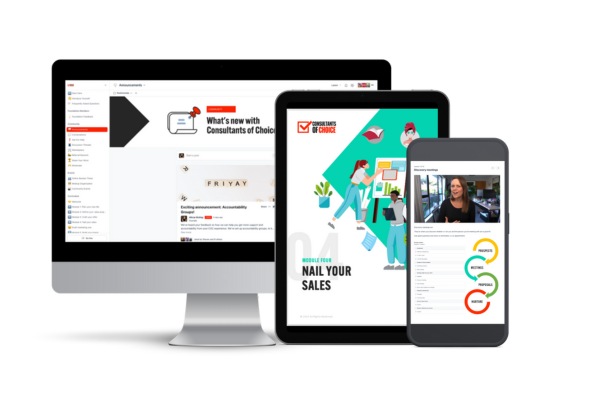 ADRIANNA'S STORY
HOURLY RATE CONTRACTOR TO HIGH-VALUE CONSULTANT
Adrianna Blair is an organisational design specialist, with over a decade's experience leading change in complex organisations.
Making the move from contractor was proving tricky - until she joined Consultants of Choice. She brought a question about value-based pricing to a COC Office Hour, and her whole world changed.
With a clear, personalised value model, Adrianna suddenly unlocked the key to moving ahead.
"I've been struggling how to figure out how to calculate the value I provide through my work in tangible terms, and this has been holding me back from fully stepping into the consulting world."
Adrianna's value as an organisational design consultant was suddenly crystal clear - she streamlines teams to help them make faster, better decisions, unlocking thousands of hours of unproductive labour hours, and hundreds of thousands of dollars in avoided costs.
"Today Alicia didn't only provide me with the key to working out the value of my work, she also gave me access to feeling confident in my credibility and clarity in how I can move forward."
"10 minutes of Alicia's input today has unlocked years of feeling stuck and unsure of how to progress."
Now, Adrianna shares her success with prospective students, encouraging them to join the Consultants of Choice community and experience the same transformation.
"I highly recommend the Consultants of Choice programme where-ever you are on your journey to becoming the consultant you imagine."
EXPERT ASSISTANCE
HANDS-ON COACHING FROM ALICIA MCKAY
In 2014, aged 25, I left my policy career to go freelancing. I had two young kids, a mortgage, a husband on apprentice wages and $2000 in the bank.

By 2021, I'd turned that little business into a seven-figure consulting and corporate education company.
I've published two books, run leadership programmes in some of New Zealand and Australia's largest companies, and levelled up over 10,000 leaders through consulting, speaking, in-events and online courses.

Now, I'm a full time teacher, sharing everything I've learned about being a strategic senior leader, serial career-transformer and professional consultant.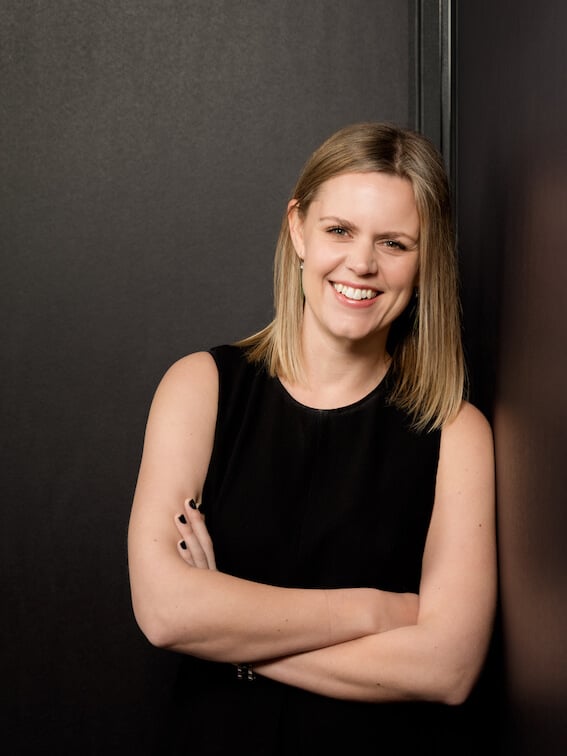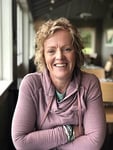 Alicia's ability to create such rich and engaging communities online, and role model vulnerability and authenticity is second to none. The practical tools, thought provoking content and connections are really valuable.
JANE GEORGE
RURAL HEALTH RESEARCHER - CHRISTCHURCH, NZ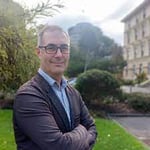 I've had a nagging feeling that I needed a stronger community around me to test ideas and blow off steam with. When Alicia set up Consultants of Choice, I saw the opportunity to leverage her expertise and experience to use as a rocket to propel me further.
STEVEN YOUNGBLOOD
INSIGHT TO ACTION CONSULTING - WELLINGTON, NZ
THERE ARE OVER 450,000 SELF EMPLOYED PROFESSIONALS IN NZ ALONE. DON'T BE A HERO!
WHO YOU'LL MEET
COMMUNITY OF PRACTICE
From discussion boards to online accountability sessions and in-person meetups, our community is second to none.
Network with consultants at all stages of their journey, share your success, and get support for your business as it grows.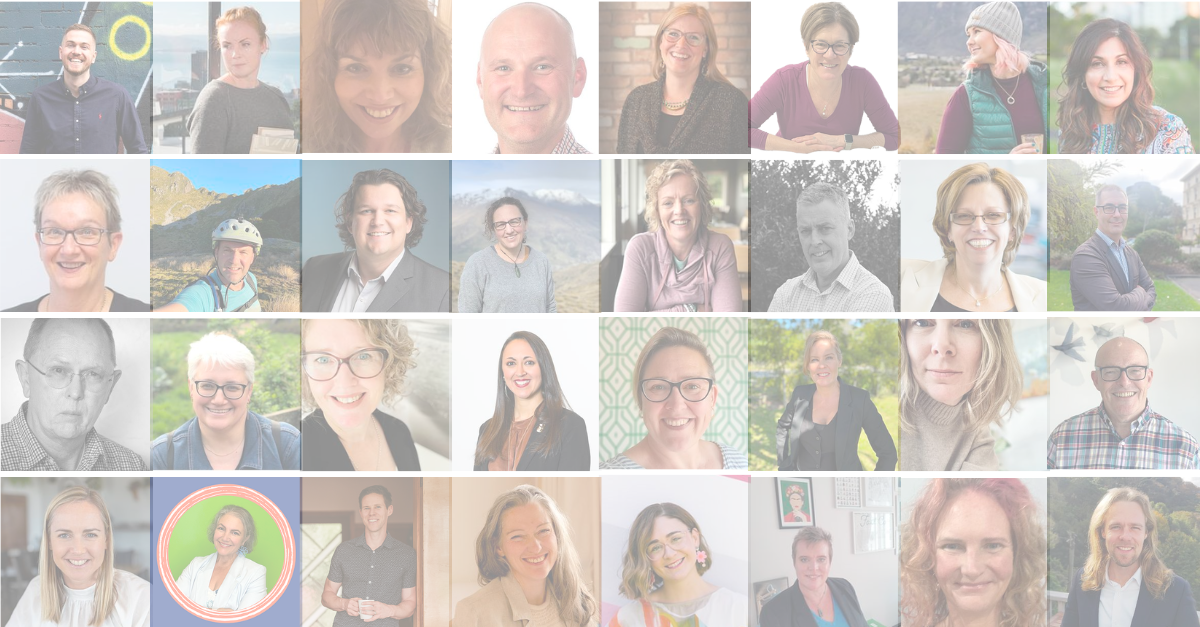 COACHING CALLS
IN-DEPTH, INTERACTIVE DEVELOPMENT
Monthly - weeknights from 6PM-8PM NZST.
These two hour coaching calls are the linchpin of the Consultants of Choice learning journey.
Join your fellow COC members in an interactive learning experience with master facilitator, Alicia McKay. Meet your peers, learn new tools, and go deep on a topic each month. You'll always come out with someone special that will transform the next phase of your business journey.
Sessions are held on Tuesday, Wednesday or Thursday nights. We vary the schedule to maximise attendance options for our students across NZ, Australia and the globe.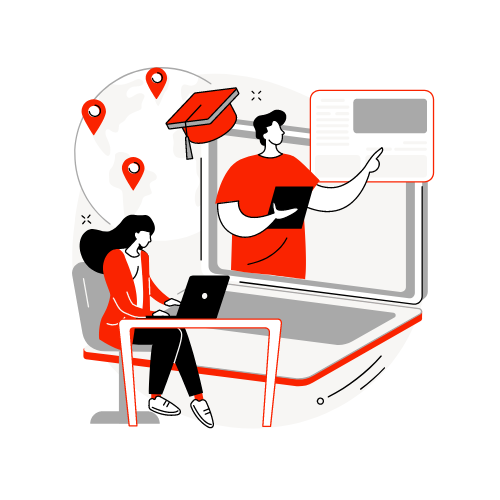 ROBIN'S STORY
THREE CLIENT COFFEES AFTER JUST ONE SESSION!
Robin Hopkins is an experienced corporate strategist and advisor, based in Alberta, Canada. With her facilitation and coaching skills, she helps organisations to get clear on where they are going, what will help them to get there, and how they want to be as they do the work.
But being a consultant can be lonely work, and it's easy to get lost in the daily grind. After joining Consultants of Choice, Robin got the boost she needed after her very first coaching call.
"Alicia has created the most outstanding community. It is so supportive, so encouraging. It makes me feel like I'm not in this alone, even as I create a solo gig.
We came off of our first group call and the next day I had three new client coffees set up!"
- ROBIN HOPKINS
4 Trees Facilitation
EXCLUSIVE 2023 OFFER
CHOOSE YOUR OWN ADVENTURE
COC is a unique, student-led development model. In short: we're building this thing while we're flying it, and for the rest of 2023, you can be part of that development journey.
When we sat down to create COC, we realised it would take months to build the platform, write all the resources and film all the content.
Rather than wait until we had a perfect product, we opened enrolments to the world - and the results have been astonishing.
Over 80 active, engaged learners joined at launch, and we use their feedback to nurture a dynamic, engaged community of practice. We add features and sessions, remove things that aren't working, and are always adapting what's on offer based on YOUR feedback.
We release a new curriculum module every month from April to November, and Foundation members get access to new resources as soon as they drop.
With your input, feedback, and leadership, we're building the BEST online learning community out there.
By joining NOW, you get to be part of the creation of COC, making it the best possible experience for you and all our future students.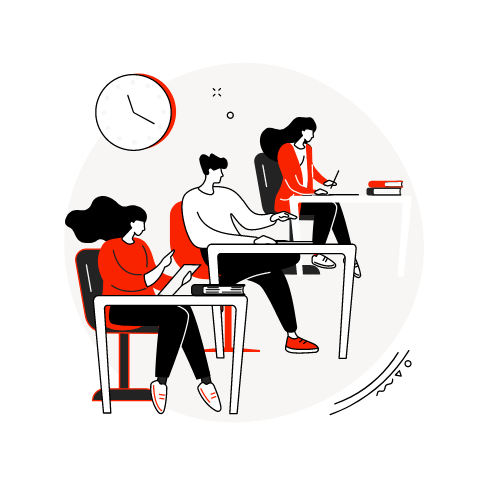 WHAT'S INSIDE
EIGHT VALUE-PACKED MODULES FOR EVERY STAGE OF YOUR BUSINESS GROWTH
The COC curriculum includes eight modules with videos, workbooks, templates and swipe files to get your business humming.
The first four modules are available now - with new modules being added every month!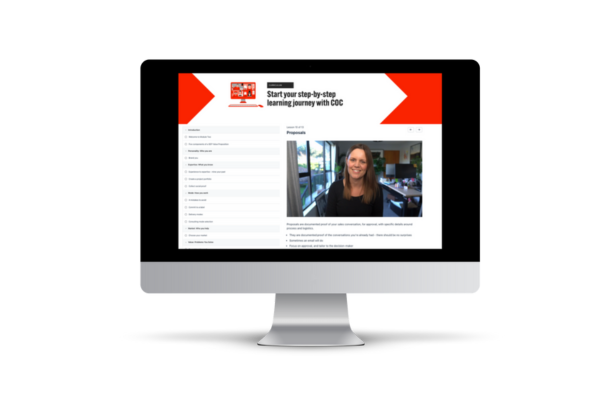 MODULE ONE: YOUR NEW LIFE
How to design a business that provides your ideal life
Avoid common consulting mistakes
Create your SEP Statement of Intent
MODULE TWO: YOUR VALUE PROPOSITION
Convert your career experience into consulting expertise
Analyse client problems for best-in-class pitches
Transform your LinkedIn and website to attract right-fit clients
MODULE THREE: YOUR CONSULTING OFFER
Design high value service offers for your ideal client
Rigorously test your ideas
Price your services for maximum profitability
Build your one-page consulting offer
MODULE FOUR: NAIL YOUR SALES
Identify and approach prospects
Convert coffees into contracts with discovery and sales meetings
Send high-converting proposals
Implement a bullet-proof sales system
MODULE FIVE: MARKETING FOR CONSULTANTS
Design an effective marketing strategy
Master social media - posting and engagement
Optimise your LinkedIn profile
Launch your consulting website
Craft a professional expert brand
Build and strengthen client relationships
COMING NEXT
September 2023: Deliver client excellence
October 2023: Streamline your admin
November 2023: Grow your business.
BONUS RESOURCES
TAKE THE GUESSWORK OUT OF YOUR BUSINESS
The COC curriculum includes a growing library of swipe files and templates you can use for all aspects of your business, including:
Statement of Work
Terms of Engagement
New Client Form
Sales outreach messages
Proposal templates
Client welcome letters
Testimonial and referral requests
Case study templates
AND MORE!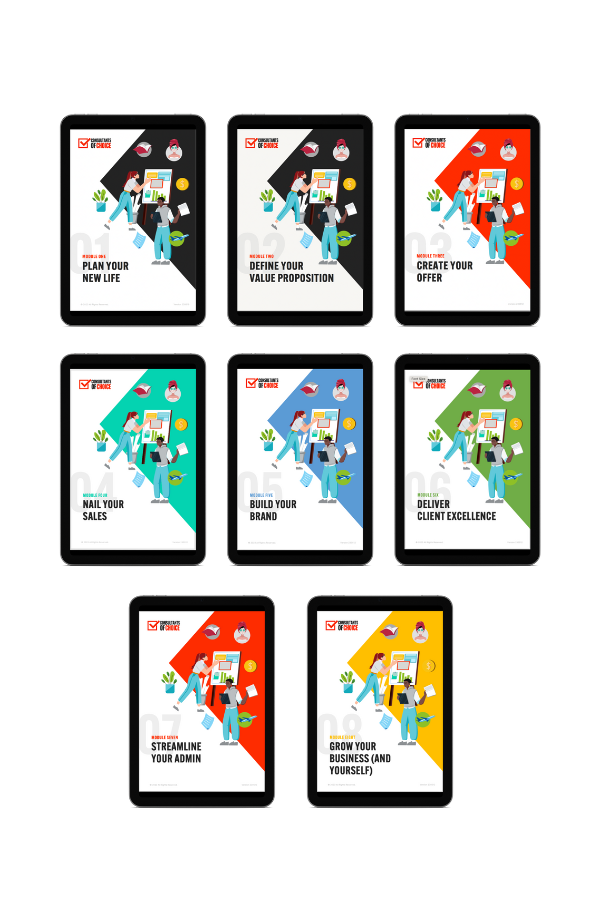 DON'T WASTE TIME TRYING TO DO IT ALONE - LISTEN TO ROSELLE!
"I wish this was around a year ago when I started! It would have helped me get to some places a lot quicker, with a lot less stress.
The community that's already come together has been amazing.
Come and meet some of us and let's do some really cool things."
WHAT IT COSTS
MEMBERSHIP OPTIONS
You can join Consultants of Choice on a monthly or quarterly subscription.
2023 Foundation members pay just $299 per month, or $799 per quarter - and keep this discounted rate for the life of your subscription.
Subscriptions are charged in AUD.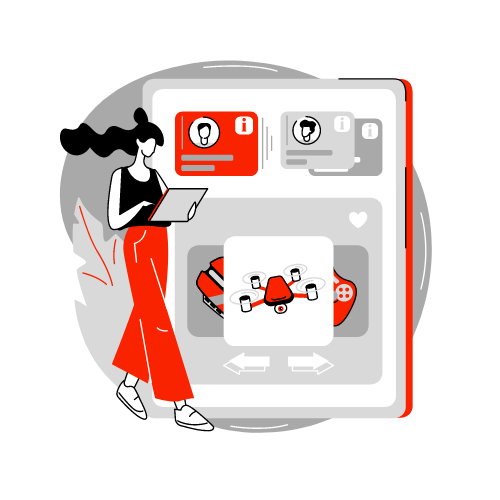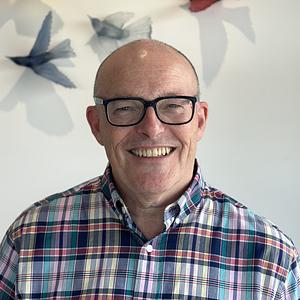 "I FEEL SUPER-CHARGED. I'M LEARNING SO MUCH, NOT ONLY FROM ALICIA, BUT FROM OTHER PARTICIPANTS. JOIN! YOU WON'T REGRET IT!"
- MARK FAHEY, COC MEMBER
ENROL NOW
JOIN THE COMMUNITY
If you're serious about running a successful consulting practice, don't hold yourself back by trying to figure it out alone.
Join the Consultants of Choice Foundation Programme now, and be part of something special.