The world is full of clever, ambitious people who care about their work, and are frustrated by how hard is to get shit done.


I help those people.
CONSULTANT TURNED EDUCATOR
In 2014, aged 25, I left my policy career to go freelancing. I had two young kids, a mortgage, a husband on apprentice wages and $2000 in the bank.

By 2021, I'd turned that little business into a seven-figure consulting and corporate education company.
I've published two books, and worked with over 10,000 leaders to become strategists through conference speaking, in-house workshops, corporate and public leadership programmes, public events and online courses.
In the last decade, I've contributed across almost every industry sector - but my heart will always lie in local government, where my career began.

Now, I'm a teacher, sharing everything I've learned about being a strategic leader and consultant.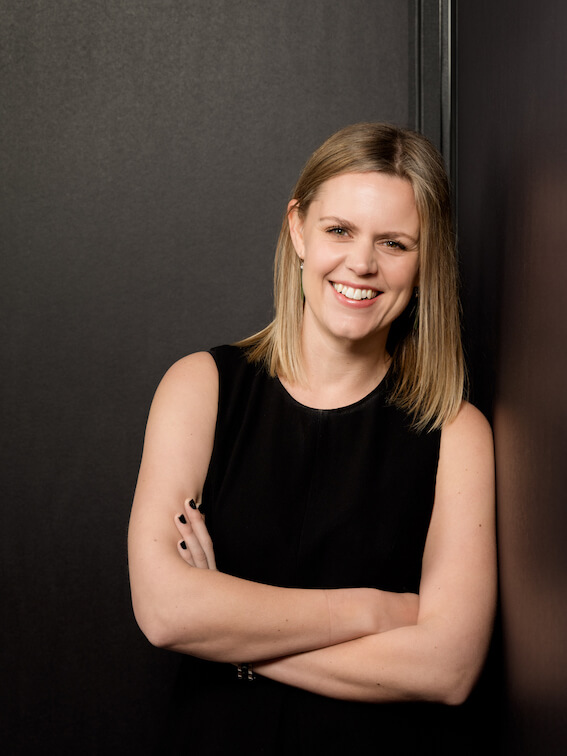 PROJECTS
Since starting my own business in 2014, I've launched all kinds of projects and initiatives! I love making new things.
Here's some highlights:
Strategy to Action - Fast, effective strategic planning processes for overwhelmed teams. I ran hundreds of workshops across NZ & Australia, developing dozens of focused, actionable strategic plans. This work inspired this book.
Fast Forward - Accelerating the implementation of organisational change in large-scale collaborative efforts across organisations. I should probably write a book or a guide on this one.
Get Your Shit Together - An online course and workbook for scattered, overwhelmed women doing too much for too many people. Free workbook here.
What's On Your Mind? - Co-hosting a twice-weekly short-form video podcast with leadership expert on Digby Scott. Watch the back catalogue.
Meetings that Matter - Facilitation tools and frameworks to design and deliver strategic conversations that drive action outside the meeting room. Now available as a self-led course.
AM Academy - Online courses in strategic planning for practitioners and professionals.
Not An MBA - Executive education programme that turns busy leaders into savvy strategists. Based on my book, You Don't Need An MBA.
The Alicia McKay Show - A live weekly podcast stream with social commentary on current events and public issues. All episodes here.
Strategic Public Leaders - Strategic leadership development for local government executives and elected members.
Consultants of Choice - Coaching, curriculum and community for self-employed professionals to run great consulting businesses. Co-created learning through the COC Foundation Programme.
Current Fad - Society and culture newsletter hosted on Substack. Regular articles and think-pieces on social issues and assorted musings. Now also the home of Wednesday Wisdom.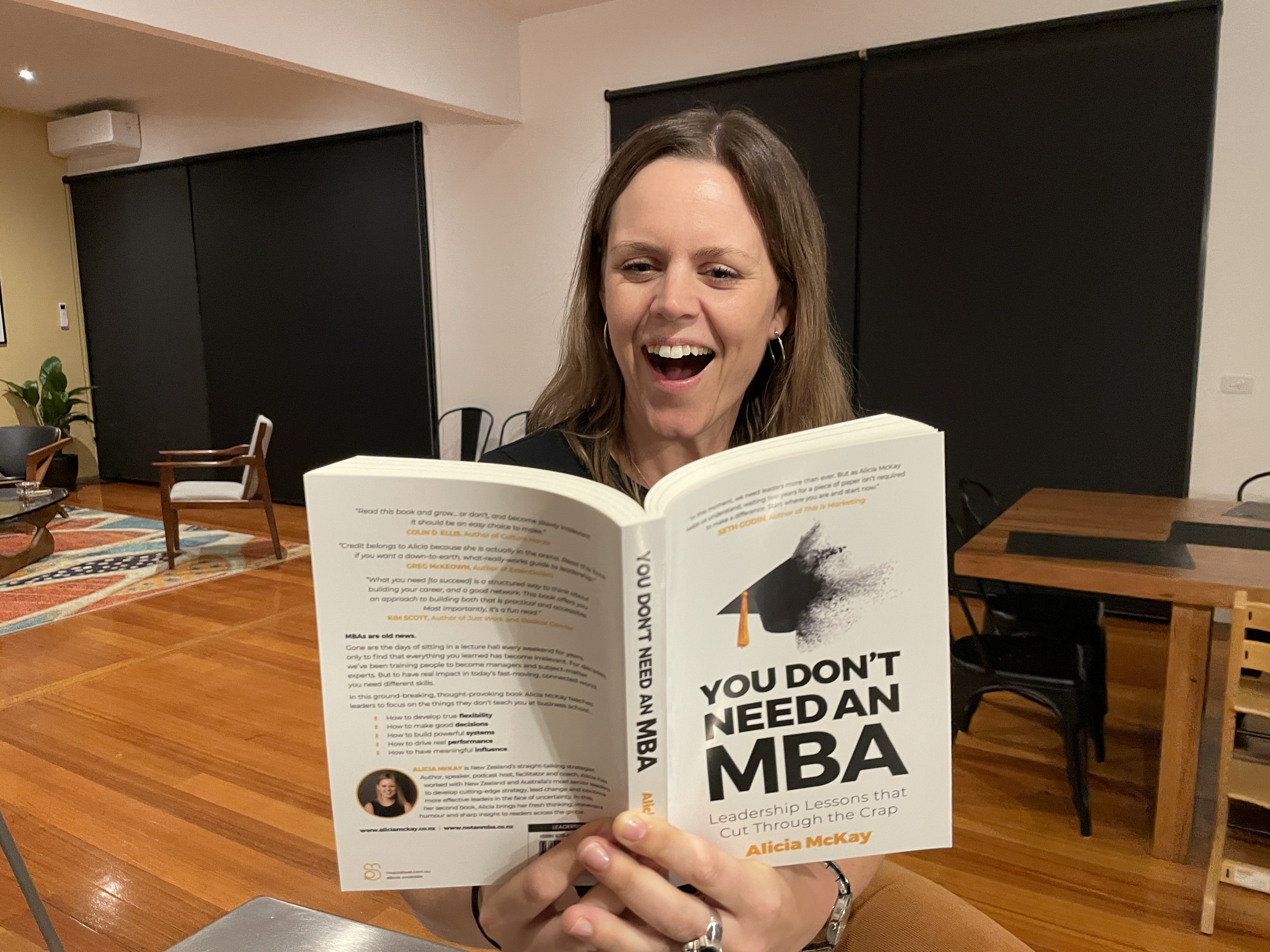 CREDENTIALS
My love of learning is limitless, and I'm always signing up for new things, reading new books and going on new workshops - but here's the things I can put on the wall:
BA in Political Science; Media & Communication from University of Canterbury
After 2 years studying law, I switched focus to what I discovered I really loved: the social sciences. I'm one of those unicorns who works in the field of their degree, each and every day!
BA (Hons) Politics from Massey University
I doubled down on my love for political science with an honours degree, focusing on political communication and international strategic studies.
PGCert Mgmt from Massey University
Not long after I started my policy job, I became fascinated by organisational change and transformational leadership.
IAP2 Certification
Public participation in decision making matters. IAP2 is all about community engagement and connection - and gave me my first taste for facilitation work.
Better Business Cases Practitioner
As a BBC practitioner, I worked with clients to apply policy logic and economic analysis to investment choices and programme decisions.
Investment Logic Mapping Certified Facilitator
Good decisions aren't magic - they're a logical process. As one of NZ's first ILM facilitators, I've helped clients work through all kinds of complex strategic issues and planning choices.
Kaiser Leadership Versatility Index (LVI) Certified Assessor
Strengths overused become weaknesses. The LVI is a gold-standard certification in supporting senior leaders to break through career plateaus.
HOW I CAN HELP YOU
I've worked with hundreds of clients and thousands of leaders in everything from executive workshops to large-scale corporate leadership programmes.
Now, I'm off the tools and focusing on sharing my expertise in strategic planning, executive leadership and consulting practice at scale.
Here's how I can help you out:
Books - Get your hands on copies of my published books, or the many guides, planners and resources I make available in my store.
Substack - Newsletters, articles, and weekly round-ups to your inbox. Sign up here.
Online Courses - Self-led learning in strategy, planning and facilitation at the AM Academy.
Not An MBA - Eight weeks of transformational executive education, turning busy leaders into savvy strategists. Join the next cohort.
Consultants of Choice - Coaching, curriculum and community for self-employed professionals from Day 1 to Day $1M. Join us.
Media, Speaking and MC - Appearing on TV, radio, podcasts and as a guest speaker and host at conferences and events across NZ & Australia. Check out my media catalogue, or learn more about speaking opportunities.

LinkedIn - Posting daily to over 30,000 followers on life, work and leadership. Follow me here.