STRAIGHT-TALKING
SPEAKER AND MC
No buzzwords. No bullshit. The occasional swear word.
Lots of practical, engaging interaction that keeps people alert, laughing and learning throughout your next event.
And not boring. Never boring.
▶️ HIT PLAY
Check out these videos of Alicia performing on stage, in-house and online.
PICK A TOPIC, OR DESIGN SOMETHING SPECIAL
No fancy brochure download here.
Pick your own path by choosing a broad topic - or even better, tell me how you want your delegates to feel when they leave. Connection beats content any day.
STRATEGY
Learn the basics of good strategy - at work, and in life. How do we play the long game, plan for the future, and make our intentions a reality?
CHANGE
Change is the only constant. Learn how the most resilient people and professionals respond to change in their work and lives, with actionable strategies to use immediately.
LEADERSHIP
Strategic leaders aren't swamped by the daily overwhelm. They have clear perspective, think in systems, and make smart decisions about how to use their time and energy. Learn how to go from busy leader to savvy strategist.
PUBLIC SECTOR
Leading in the public sector is bloody hard work. But it's also the most fulfilling, high-impact choice for purpose-driven professionals. Learn how to cut through the crap and get good things moving.
ENTREPRENEURSHIP
Self employment isn't for the faint hearted. Learn how Alicia went from teen mum and foster kid to successful entrepreneur, and what it takes to make the leap for yourself.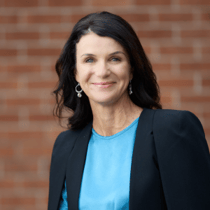 "Alicia absolutely nailed the guest speaker talk at our RISE UP event celebrating female entrepreneurship! She was entertaining, inspiring, engaging and her down-to-earth manner made her easy to relate to and connect with. Our audience members were totally enraptured and we've never received so much positive feedback about a guest speaker before."
ERIN WANSBROUGH
Soda CEO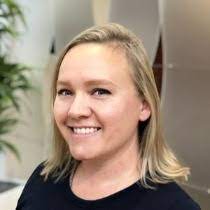 "Alicia brings strategic insight to her MC duties. She weaved a great narrative between speakers and bridged the sessions in a way that landed well with our audience of business leaders and owners. With 1000 things in my head at any given time organising a conference, her straight-shooting communication style is appreciated. The feedback from our attendees has been great!"
HOLLY MORCHAT-STANKO
General Manager, ACE New Zealand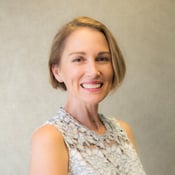 "Alicia has delivered keynotes for our summits, on the virtual stage and in person. In either setting, Alicia exceeds expectations. She is a dream to work with, the feedback from delegates is outstanding, and you can't wait to put her takeaways into practice. What's not to love!"
CASS BROWNLOW-DAVIES
ThinkTank Media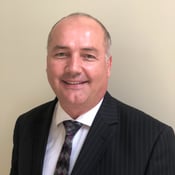 "If you want your leadership, strategy and management paradigms to be challenged, look no further than Alicia McKay. Her professional, unorthodox and no nonsense approach helps organisations take bold and courageous steps towards the future."
NEEL JANSE VAN RENSBURG
BIBLE SOCIETY NZ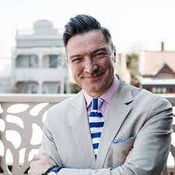 I've never heard a speaker that cuts through the complexity of strategy quite like Alicia. Her speeches are powerful and strike at the very heart of what's required to create meaningful direction that can give rise to the cultures required to get things done. She is honest, forthright and uses case studies to land her points. Highly recommended!"
COLIN D. ELLIS
Author and Speaker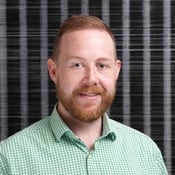 "Wow…. What a way to kickoff our event! Alicia's energy and enthusiasm are infectious. The presentation was a blend of insights, entertainment, and cutting through jargon and theory to get to the heart of what people need to know. We had to deliver the whole thing via Zoom but we didn't have to worry about maintaining engagement because Alicia got the participants involved throughout."
JACOB TONER
Auckland District Health Board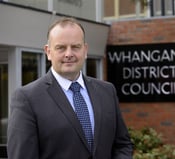 "Alicia cuts through the bullshit - hitting a few nerves and illustrating the importance of "big picture" thinking. We love her no nonsense approach to calling a spade a spade - the way she delivers the message and brings reality to a real life situation.
KYM FELL
WELLINGTON CITY COUNCIL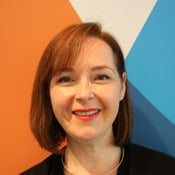 "Alicia is direct and to the point, which gives a fabulous insight and amazing clarity with her contribution to our conference. I'm really looking forward to our next collaboration!"
ALISON BUCK
CHARTERED ACCOUNTANTS AUSTRALIA & NZ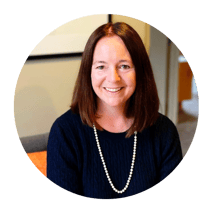 "Alicia has a real talent for simplifying strategy in a way that is both thought provoking and incredibly impactful. We walked away from our short session with a collective understanding of the gaps and opportunities we have, which has given us a renewed energy and focus to really nail our strategy. As a speaker Alicia was engaging and relatable – her wealth of experience is obvious, but at the same time she makes it seem so achievable which I think is a pretty powerful combination."
REBECCA DAVID
Sustainable Dairying Change Manager, Fonterra