Join 11,000+ clever, curious subscribers getting a cool blast of mid-week sanity.
If you're bored of cliched #inspo, motivational platitudes and dude-bro dreariness, you're in the right place.
Subscribe to Wednesday Wisdom for a fresh, no-bullshit jazz-up to get you through the week.
We talk careers, personal development, productivity, business, and generally staying sane in a world designed to make that hard. If you're ready to take control of your life and career, get in.
"Because of the thinking you've encouraged, I quit my job and started my own business.
And now I'm starting to come out of my perfectly designed professional facade.
It's liberating, and I'm so thankful I stumbled across you."
ANNA
Hello! I'm Alicia McKay
I'm a writer, speaker and entrepreneur based in Wellington, New Zealand.
Journey
Since I escaped my 9-5 local government policy career in 2014, I've been on a self-employment journey of a lifetime. I started as a public sector strategy consultant and grew to a seven-figure corporate education company working with some of New Zealand and Australia's biggest companies and government departments. Phew.
Writing
I've written two books: From Strategy to Action: A Guide to Getting Sh*t Done In The Public Sector, and You Don't Need An MBA: Leadership Lessons That Cut Through The Crap. I've written Wednesday Wisdom since July 2018 and regularly write articles here, get cheeky on LinkedIn and go deep on Substack.
Speaking
I've taken the stage (and screen) talking to audiences of thousands about change, strategy, leadership, entrepreneurship, and holding things together when life goes mental. I regularly speak and MC at conferences and events across New Zealand and Australia.
Business
I founded two incredible online education programmes that have changed more people's lives than I could have ever imagined. Together, Not An MBA and Consultants of Choice are bringing freedom and fulfilment to the lives of ambitious high achievers who want to break free of the bullshit.
Learn more about me and my journey from teen mum and foster kid to semi-functional adult and D-Grade LinkedIn Celebrity (#3 in NZ, just saying…) by following me on LinkedIn. Or just dig around here and find some epic free stuff and useful articles to improve your day.
GET THAT LINKEDIN GOODNESS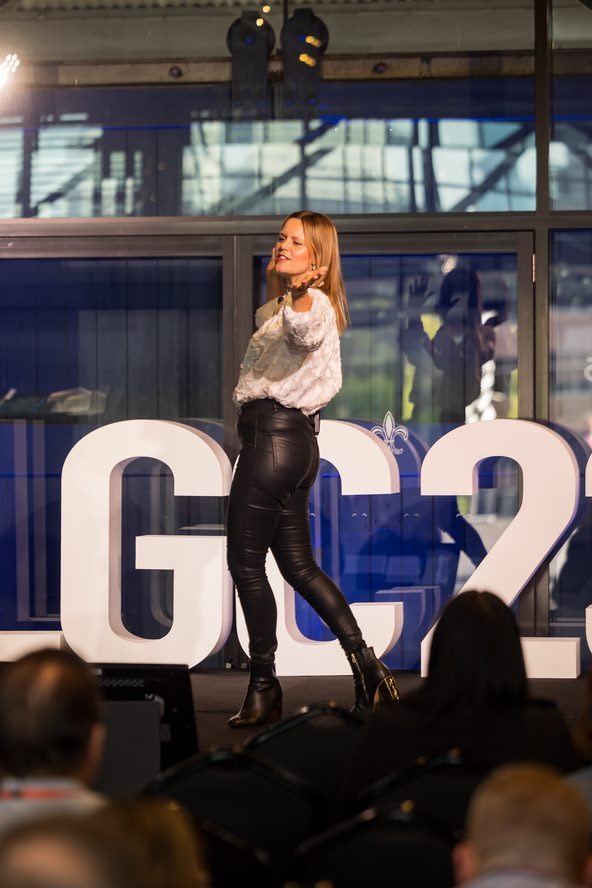 ALICIA MCKAY BRANDS
Professional development for ambitious high achievers.
FEATURED ARTICLES
Check out some of these popular articles